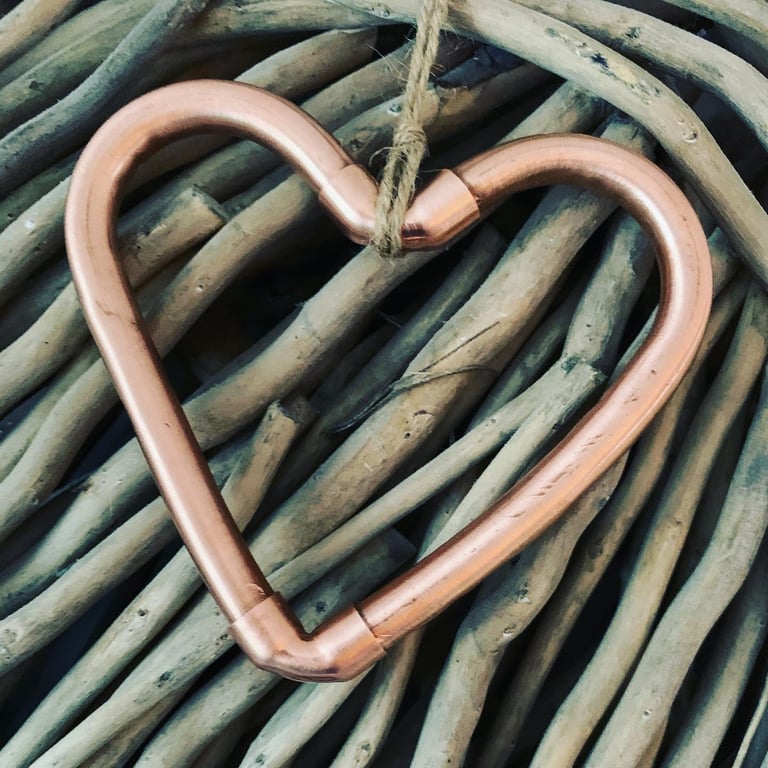 A delicate heart decoration made full of love.
The 'Petite Chaleur' which means tiny heart in french will make a wonderful and unique addition to your home. Why not treat your loved one to this beautiful gift.
Size: L 12cm x W 12cm x D 10mm
Twine is included to hang your copper heart but if you would it to stand alone it can be easily removed.
The Copper Heart comes hand polished. Over time it will oxidise to give a more industrial rustic appearance, however it can be easily polished again with wire wool. Your Petite Chaleur will last a lifetime to treasure and it makes the perfect gift marking a 7 year wedding anniversary.